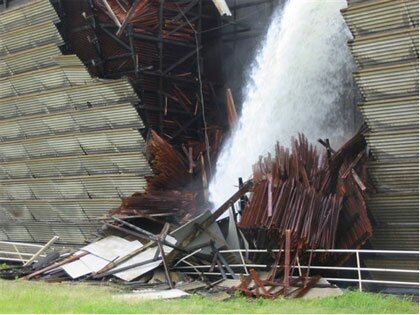 Entergy, Pilgrim labor union spar over license transfer request
By BOB AUDETTE, Reformer Staff
BRATTLEBORO -- Rather than returning the petition as requested by Entergy, a Massachusetts labor union is asking the Nuclear Regulatory Commission to hang on to the document until its ready to officially receive it.
The petition, submitted by Utility Workers Union of America, Local 369, which represents 350 workers at the Pilgrim nuclear power station in Plymouth, Mass., is a request to be heard in an Entergy application to consolidate control of five of its nuclear power plants and transfer them into one holding company.
Union attorneys have claimed the transfer could have a negative effect on safety at Pilgrim.
"There have been recent and significant safety issues at Vermont Yankee," wrote union attorneys in a Sept. 18 filing to the NRC, and Local 369 "does not wish to gamble the safety of its members and their families" on the chance that safety problems at Yankee could "cross-contaminate" operations at Pilgrim.
The transfer could also affect the careers of the union employees at Pilgrim "if other potential employers come to view PNPS operations similar to those at Vermont Yankee," they wrote.
There's only one sticking point, contested