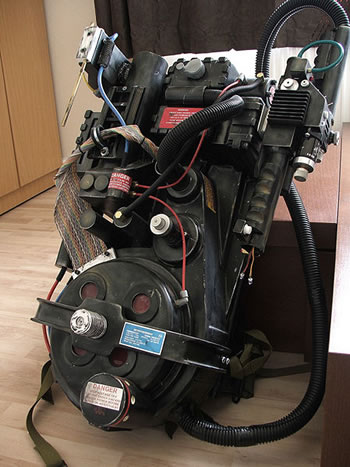 This Nuke's For You
by Morgan Winters
The hottest portable gadget released this holiday season isn't Amazon.com's new e-book, the Kindle. It's a nuclear reactor. Depending on whom you talk to, the portable nuclear reactor is either the most significant development in energy technology since the invention of the wind turbine, or it's a harbinger of the apocalypse.
The portable nuke is the brainchild of
Hyperion Power Generation
, a company created last month to bring nuclear technology into the private sector,
Dave Mass writes for the Santa Fe Reporter
. Hyperion is promoting the portable nuclear reactor as a means of ending dependency on fossil fuel and abolishing poverty in the developing world.
Anna Lagerkvist reports for the technology news site Tech.co.uk (article no longer available online) that Hyperion's claims have been met with considerable skepticism from anti-nuke activists. "Nuclear power is an expensive distraction from the real solutions we need to tackle climate change, like energy efficiency and renewables, " said Ben Ayliffe, a spokesman for Greenpeace UK. "We should be concentrating on these rather than on crack-pot ideas about portable reactors."
Hyperion Power Generation, Inc..
369 Montezuma Street Suite 508
Santa Fe, NM 87501
Deborah Blackwell
Deborah@HyperionPowerGeneration.com