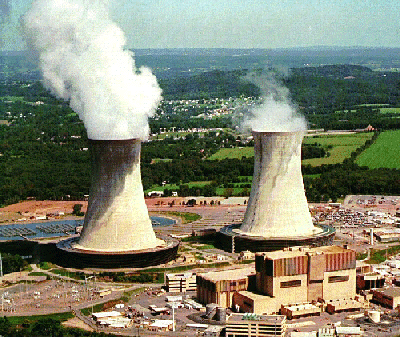 Peach Bottom Atomic Power Station, York County, Pennsylvania
Whistleblower Fired
Reported by: Ewa Roman
ewaroman@clearchannel.com
A local man's family is threatened after he took video tape of his coworkers, security guards at a nuclear plant, sleeping. Now he and his coworkers have been layed off.
He says he has no idea why he was layed off. The only things Kerry Beal can think to blame are his actions that blew the whistle on sleeping security guards at
Peach Bottom Nuclear Plant
.

"For one, I knew those people weren't going to be able to protect my back, if everyone is sleeping around you," says Beal.

And that's why Kerry Beal says he took the video. He also blew the whistle after he told some supervisors and alerted the Nuclear Regulatory Commission, but got nowhere.

"I really just did it to prove the fact to where it wasn't my word against their word, type of thing. There was an absolute proof."

First, he started receiving some threats.

"It's been stressful considering we've already had one phone conversation with one officer there that was threatening in nature. We've had a vehicle drive-by and stop in wee hours of the morning."

Then, he was fired, but so were the rest of the security guards he worked with.

"Frustrated is one way of putting it. Obviously, I'd like to have my job back."

Kerry worked security with a company called Wackenhut, which provided security for Exelon in Peach Bottom. Now Exelon says they're done with that company and are hiring new people to patrol.

When Kerry tried to reapply for one of the positions he says they told him he didn't fit their strict criteria.

"If I was on the outside looking in, I would look at someone like myself and say, 'Well-this is definitely a person that should be there, because they're willing to go the distance in bringing the truth out.'"

And that's all Kerry was trying to do before someone got hurt.

Kerry Beal's lawyer says Exelon's decision appears to be retaliation and there may be a lawsuit coming.
(Thanks to Phillip Musegaas of Riverkeeper for this article)