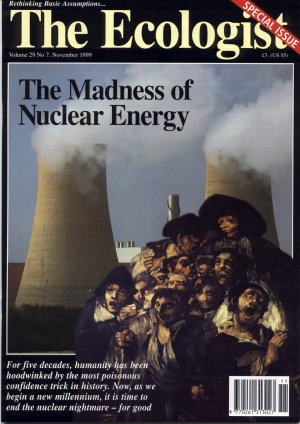 The Nuclear Dossier: The Ultimate Guide
Yes it's expensive and clearly there is a problem with nuclear waste, but if it is the answer to climate change then why not?
All you need is a suitable location...
While the world worries about a terrorist attack on a nuclear power station, industry chiefs have an even greater threat - staff boredom
Stop worrying about major accidents such as Chernobyl, nuclear reactors legally emit radioactive particles that are causing clusters to erupt around the country
5000 years ago the English Channel didn't exist - so where are we going to bury our nuclear waste that will be safe for up to one million years...or more?
Decommissioning has a ring of finality to it. But don't be fooled. A nuclear reactor will be standing for another 150 years before it is finally razed to the ground