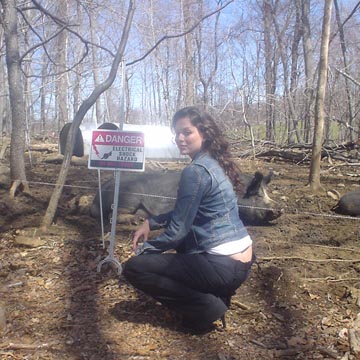 "We are grateful to the Washington Post, the New York Times, Time magazine and other great publications whose directors have attended our meetings and respected the promises of discretion for almost forty years. It would have been impossible for us to develop our plan for the world if we had been subject to the bright lights of publicity during those years. But, the world is now more sophisticated and prepared to march towards a world-government. The supranational sovereignty of an intellectual elite and world bankers is surely preferable to the National auto-determination practiced in past centuries". - David Rockefeller, In an address to a Trilateral Commission meeting in June of 1991
Congressman John Hall once said, you'd be surprised at all the connections between the operation of the Indian Point nuclear power plant and the perpetuation of the war in Iraq. Reading this quote from David Rockefeller, one can now understand why John has suddenly become so timid. David Rockefeller lives in Tarrytown, New York, not too far from Indian Point, where, after a promise he made to his dying brother Laurance, who was a torn environmentalist, the third brother prisoner in a family of environmental criminals, he would transform the old stables on the grounds of their estate into an organic farm.
It wasn't meant to be that way mind you, originally it was just going to be a local cooperative, but urged by so many in the experimental agricultural community, David suddenly had no other choice but to hire professionals who were going to transform these 100 acres into a hippy paradise. A very trendy organic restaurant in New York,
Blue Hill
, was invited to open an other kitchen at this new location, and now every weekend, members of the
Trilateral Commission
come wine and dine, and pay visit to Boris the pig, who
Betcee May
met last year face to face. Sadly, at last inquiry, the somelier didn't think organic wines were good enough to serve at their tables. Tell that to the
California Association of Winegrape Growers
!
Where does David Rockefeller stand on nuclear power? Well he is "pro" of course, although secretly, he probably wishes Indian Point wasn't so close to home. It is this form of aristocratic NIMBY that is crippling the anti-nuclear efforts of organizations like Riverkeeper and IPSEC, who are indirectly, through their illustrious membership, indebted to local financial contributions from the world government elite.
For you see, nuclear power is a way to perpetuate this agenda of corporate globalization and state control, concentrating the production of electricity into the hands of a few wealthy individuals, assuring the survival of the old guard autocracy families like the Rockefellers, the Rothchilds (who I grew up surrounded by) and the Kennedys belong to. Indian Point isn't just about old nuclear reactors leaking on the Hudson, threatening the lives of millions, it's about families like the Rockefellers finding themselves in the embarassing position of having to open their homes to strangers as a tourist attraction, hanging on to their fading dreams of world domination, in a new era saturated with YouTube and MySpace, challenged in their authority by groups like
TED
, a
Bioneers
for Billionaires, who fund
World Changing
and
Tesla Motors
.
We can't shut down Indian Point without the participation of the patrons who visit the Blue Hill restaurant at the Stone Barns Center for Food and Agriculture... it is afterall, their decision, it is their world. We just live in it, peasants at the gates, while they send our boys to die in far away wars for an oil, we wouldn't really need, if monsters like David Rockefeller didn't walk the earth just a few miles away from the most precarious nuclear power plant in America!