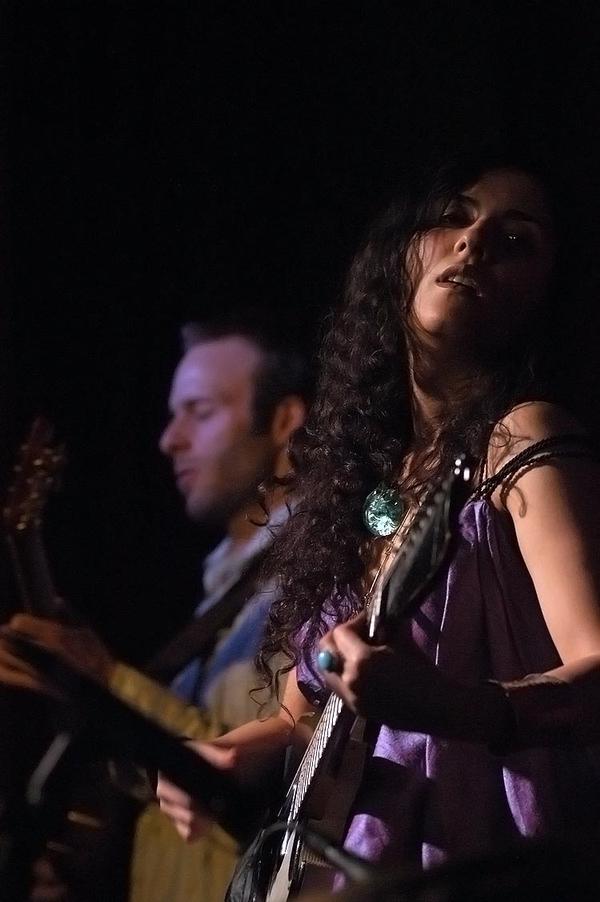 (pictured: Haale ~ photo: Nader Davoodi)
Stacy's plan is very
GREEN
: Rockcollection aka Rock City Artist
Stacy Fine
joins forces with Rock The Reactors and Green Nuclear Butterfly. Each event Stacy produces will include something very green and wear something green if you got it.
Here come the first concerts very SPECIALE y UNIQUE:
Saturday 14 July
: International Bastille Day Celebration-- w/
Haale
, Ron Toth & Cheik w/ guest speakers Ulster County Legislator Brian Shapiro and Rock the Reactors activist Remy Chevalier w/ DJ Primitive (SF) at
The Colony
22 Rock City Rd., Woodstock, NY. This show starts at 10:00 p.m. 'til 12:45 a.m.
Friday 20 July
(time TBA): Sylvie Degiez-Wayne Lopes' Cosmic Legends w/ Special Guests including: Judith Malina & Hanon Reznikoff of The Living Theater, Malcolm Cecil, Perry Robinson and more...at The Colony in Woodsock, NY.
www.rockthereactors.com
www.greennuclearbutterfly.com
in cooperation with:
www.reverbrock.org